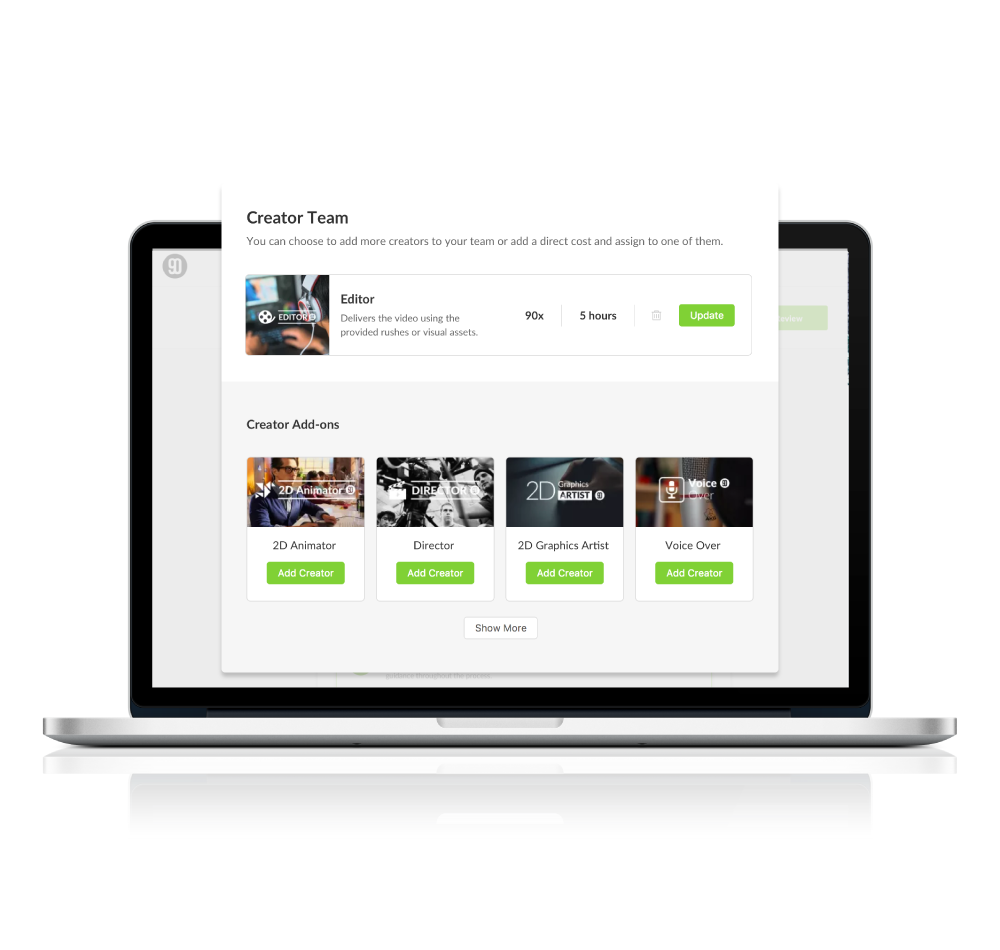 Choose a proven structure that fits your budget. Customize it with a range of add-on options.
With 90 Seconds you scope, not quote. No matching, no bidding, no waiting. Your project and the team behind it are ready when you are, within the timeline and budget you set

Access controls let you set who on your brand team can approve upgrades mid-project

Running overtime? Move along without a price change if the assets are in your initial scope
Use local crews with local knowledge
Forget the cost of flying teams from place to place. Skip the time of learning an unfamiliar location. Hire a local team experienced in the area's regulations, quirks, and best views.

Select your shot using our location guides, or just sketch an idea and leave the choice to a local camera operator or director

Pricing adjusts by region to help you keep your project within budget
Pair the right Creator to the right task
Some photographers are great at operating solo, filming using limited gear, and delivering a cut in hours. Other crews travel with extensive equipment so they can capture ultra-high resolution footage for complex projects on an extended timeline

Choose a Creator or production team with expertise that best matches your budget and project specs
Find a market for each part of the project
Handle tasks like editing or animation in a lower-cost market. Let the platform workflow keep your project moving quickly and efficiently, without communication gaps or handover time.
Eliminate excess costs
Notifications and built-in messaging alert the right team members when a task has been completed, reducing project time and management

You control your own footage. Save it in your asset library and reuse it at any time without needing access from various vendors

View content with an in-app player to skip the pain of juggling different tools and file systems